Careers
Silver Dollar Inc. offers competitive and generous compensation along with an outstanding benefit package, if you are seeking growth in your hospitality career, this is the company to join!
The Wort Hotel is owned and operated by Silver Dollar Inc., which owns The Wort Hotel, Silver Dollar Bar and Grill, Million Dollar Cowboy Bar and Million Dollar Cowboy Steakhouse. There are many opportunities for growth within the company. Our ownership puts our employees first and are dedicated to providing exemplary service to our guests and patrons.
Our philosophy is simple:
We are
Dedicated to the guest experience,
Enriched by our western heritage,
Committed to the community,
And Always Powered by our employees
See opportunities below:
The Wort Hotel

Full Time, Year Round Opportunities

Bellman
Reservations Manager

Silver Dollar Bar & Grill

Seasonal

Million Dollar Cowboy Bar

Seasonal

Door Greeters
Servers
Cashiers
Bar Backs

Million Dollar Cowboy Steakhouse

Seasonal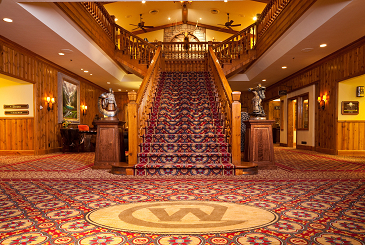 Front Desk Agent
Provide the highest-level possible of guest relations and customer service to each guest throughout the property.
See All Learn More