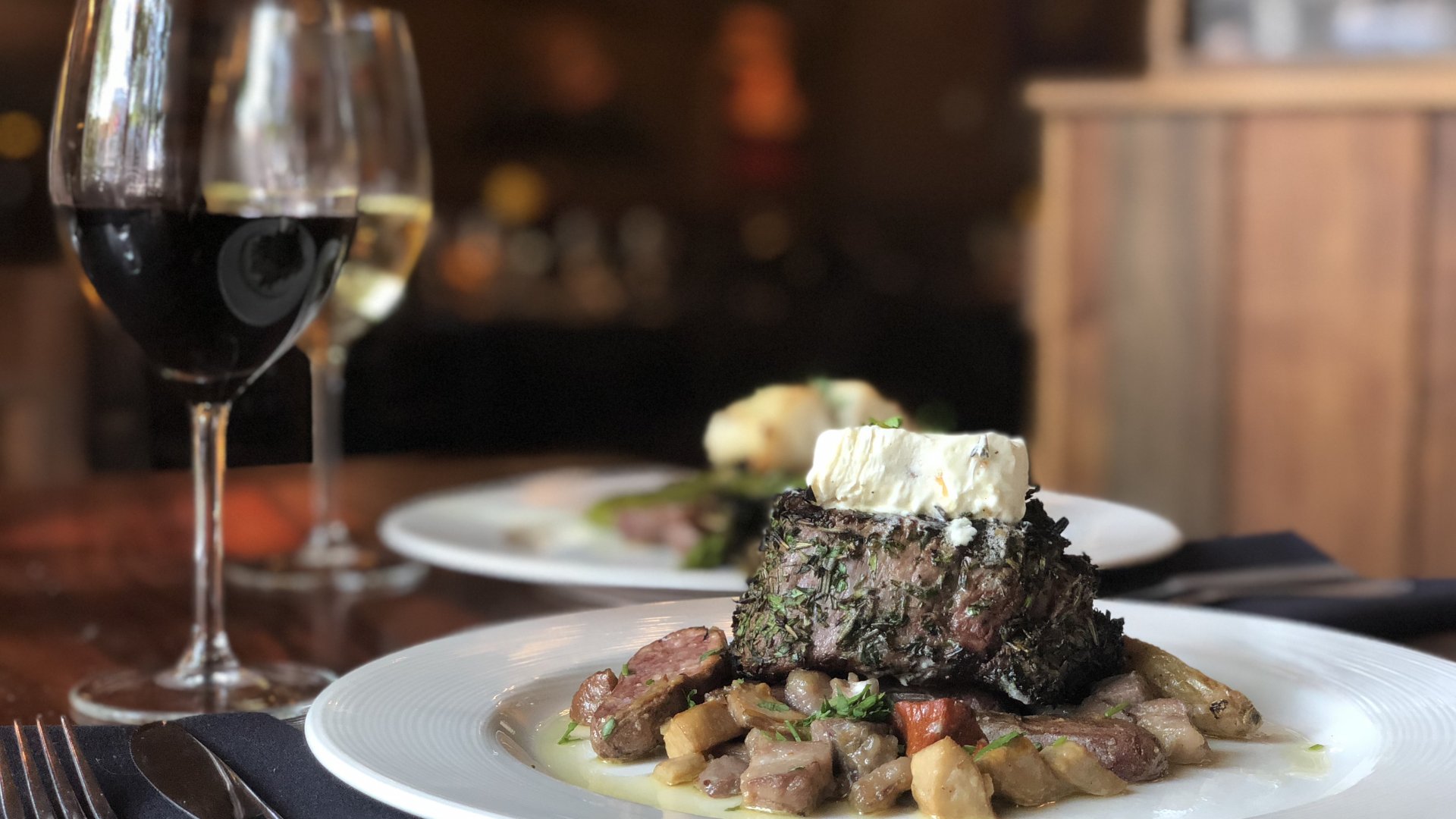 Silver Dollar Grill
The elegant Silver Dollar Grill offers memorable Western dining experience for families, couples, friends and acquaintances.
The Silver Dollar Bar & Grill will be closed until further notice in response to the COVID-19 pandemic. We will continue to offer room service to hotel guests and for people in the community, we will offer curbside pickup. Room service is available from 7am until 9pm. Curbside pickup is available from 12pm until 8pm. Please call ahead (307-732-3939) to place your order and we will bring it out to your car on the Broadway entrance. While placing your order, don't forget to add wine. We are offering half-off select wine bottles to go with your order!
Custom black-walnut tables, doors and millwork host even finer details in stained glass and over three hundred 1921 Morgan Silver Dollars inlaid throughout. Highlighted with original western artwork and a restored original Wort Hotel roulette wheel, diners enjoy deliciously prepared game and regional fare, as well as classic dishes that keep locals and visitors coming back year after year. We invite you to enjoy fine dining and friendly service in a comfortable atmosphere reminiscent of our Western heritage.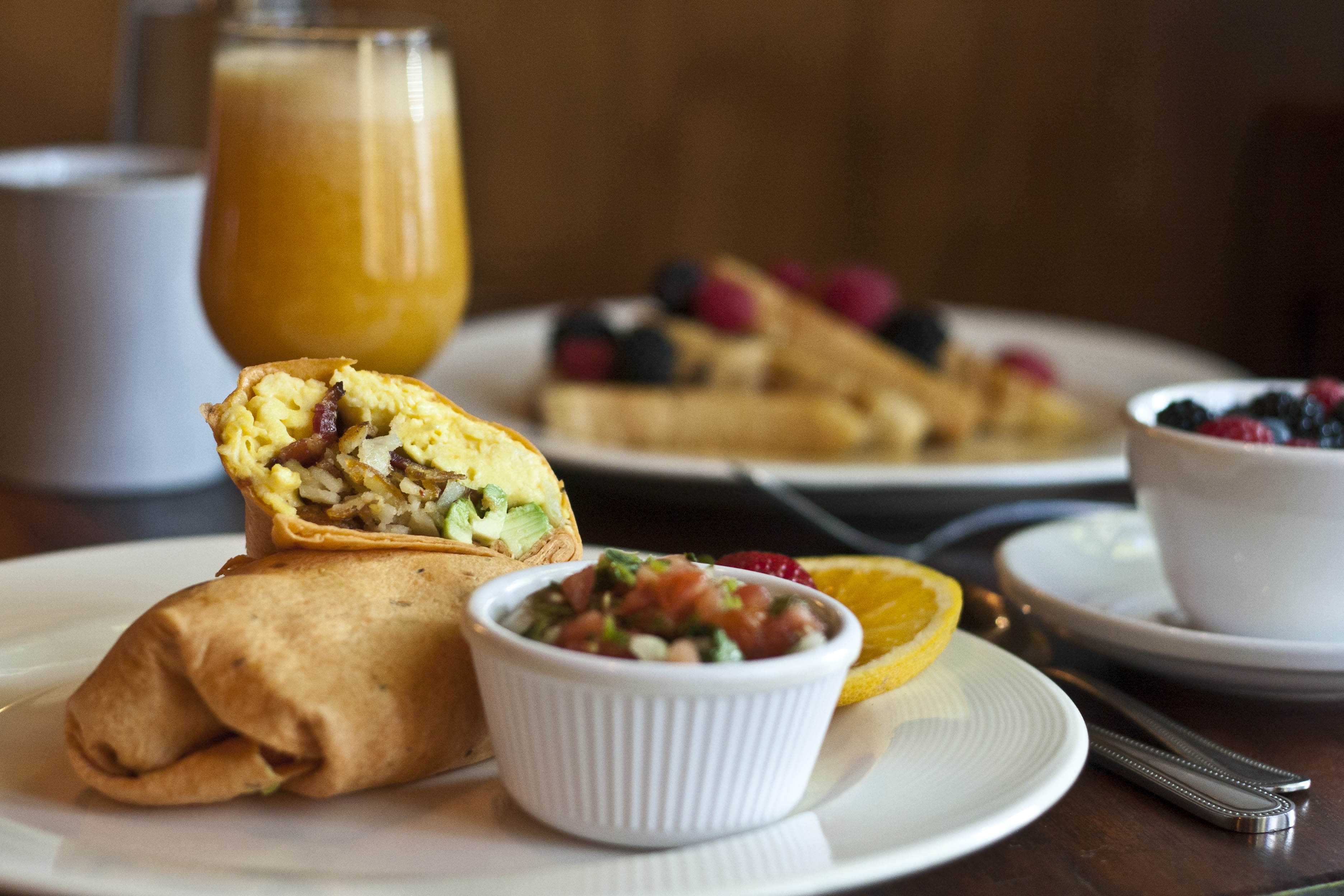 We highly suggest making a reservation for the Silver Dollar Grill. To do so please call 307-732-3939 or follow the link below to make a reservation on Resy.
Book your Silver Dollar Grill reservation on Resy