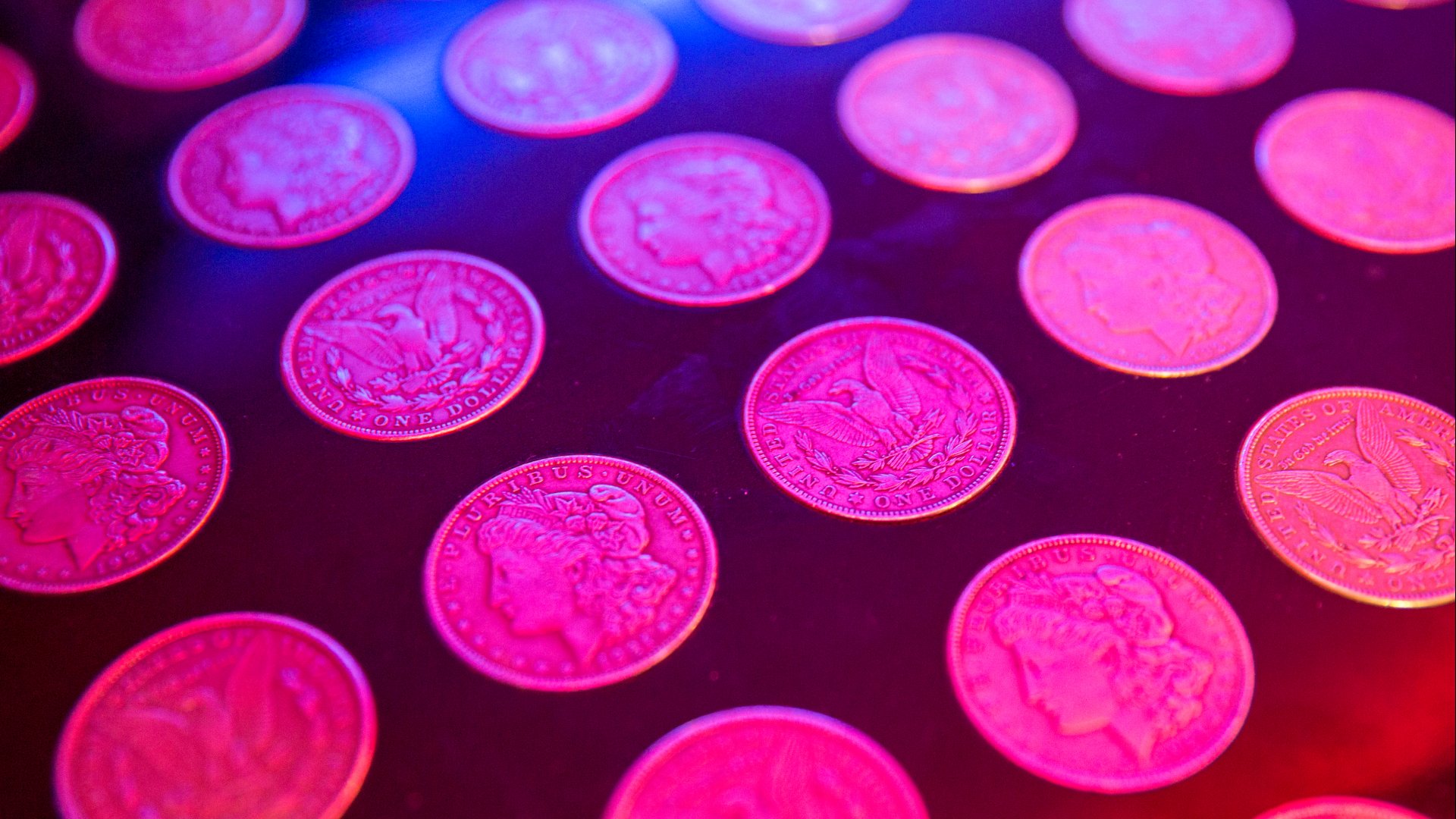 The 1921 Morgan Silver Dollar
More than 4,000 1921 uncirculated Morgan silver dollars can be found throughout the Wort Hotel. The best display of these silver dollars are inlaid in the original Silver Dollar Bar and in The Showroom bar.
The silver dollar coins were inlaid using a technique that would make it impossible to remove: Each hole was drilled a fraction smaller than the dollar. The dollars were shrunk with dry ice, pressed and cemented into the wood underneath the black Formica counter to ensure each Silver Dollar would be there forever.
Hundreds of additional silver dollars are embedded in countless hotel elements including stained glass, black walnut surfaces and custom furniture throughout the building.