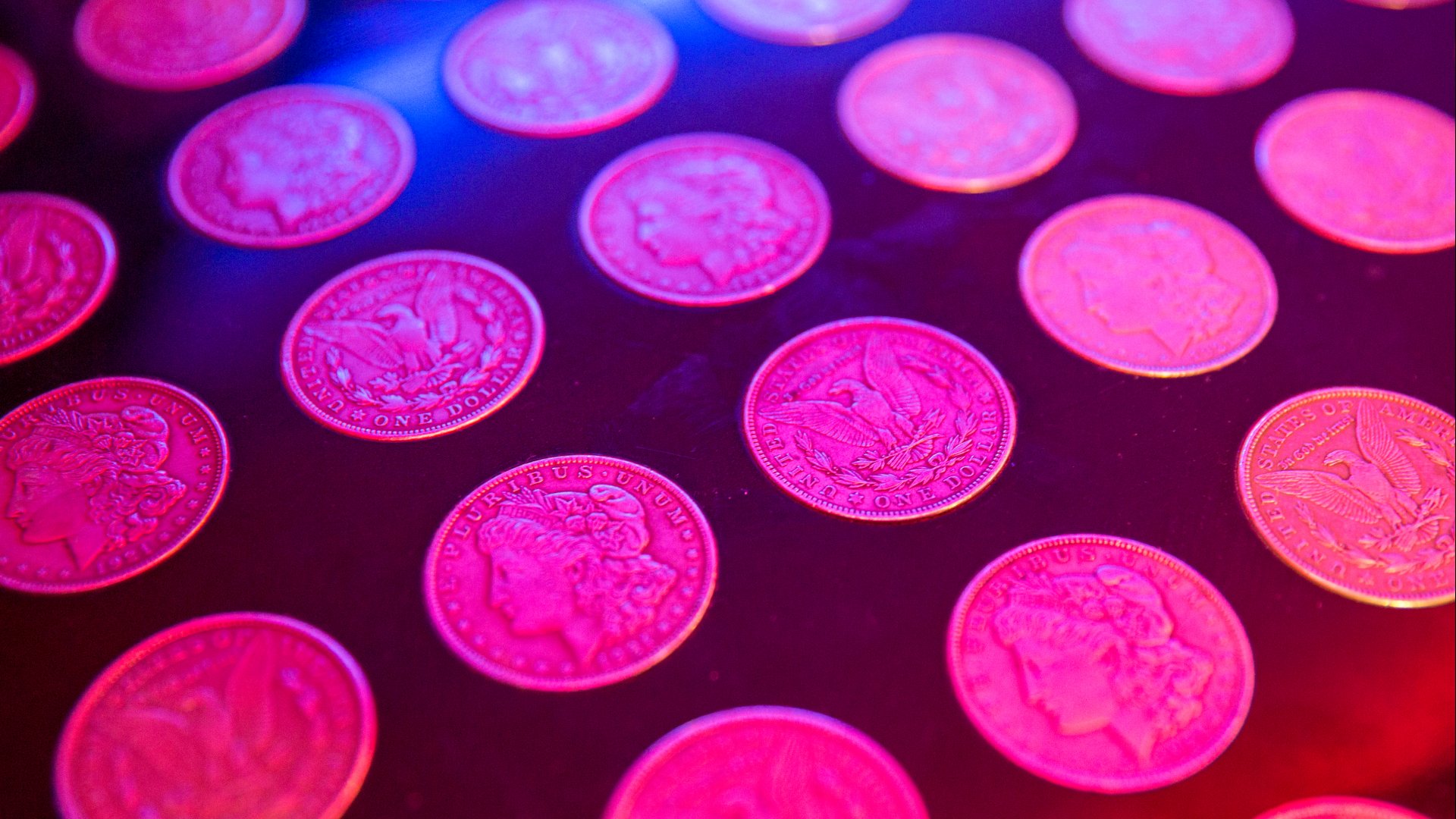 The 1921 Morgan Silver Dollar
More than 4,000 1921 uncirculated Morgan silver dollars can be found throughout The Wort Hotel. The best display of these silver dollars are inlaid in the original Silver Dollar Bar and in The Showroom bar.
When the Wort brothers decided they wanted to create a bar top inlaid with 1921 Morgan silver dollars, they ran into some issues with the Treasury. They weren't sure whether it was legal to use them. However, the Treasury allowed them to move forward with their usual plan for their bar. The original bar took two thousand and thirty-two silver dollars to cover the 46ft bar. The silver dollar coins were inlaid using a technique that would make it impossible for patrons to pry them from the bar. Holes were drilled slightly smaller than the dollar and then John k. Fetzer, builder of the bar top said, "They would be solid and almost impossible to remove after shrinking the silver with dry ice and pressing them in place in black Formica"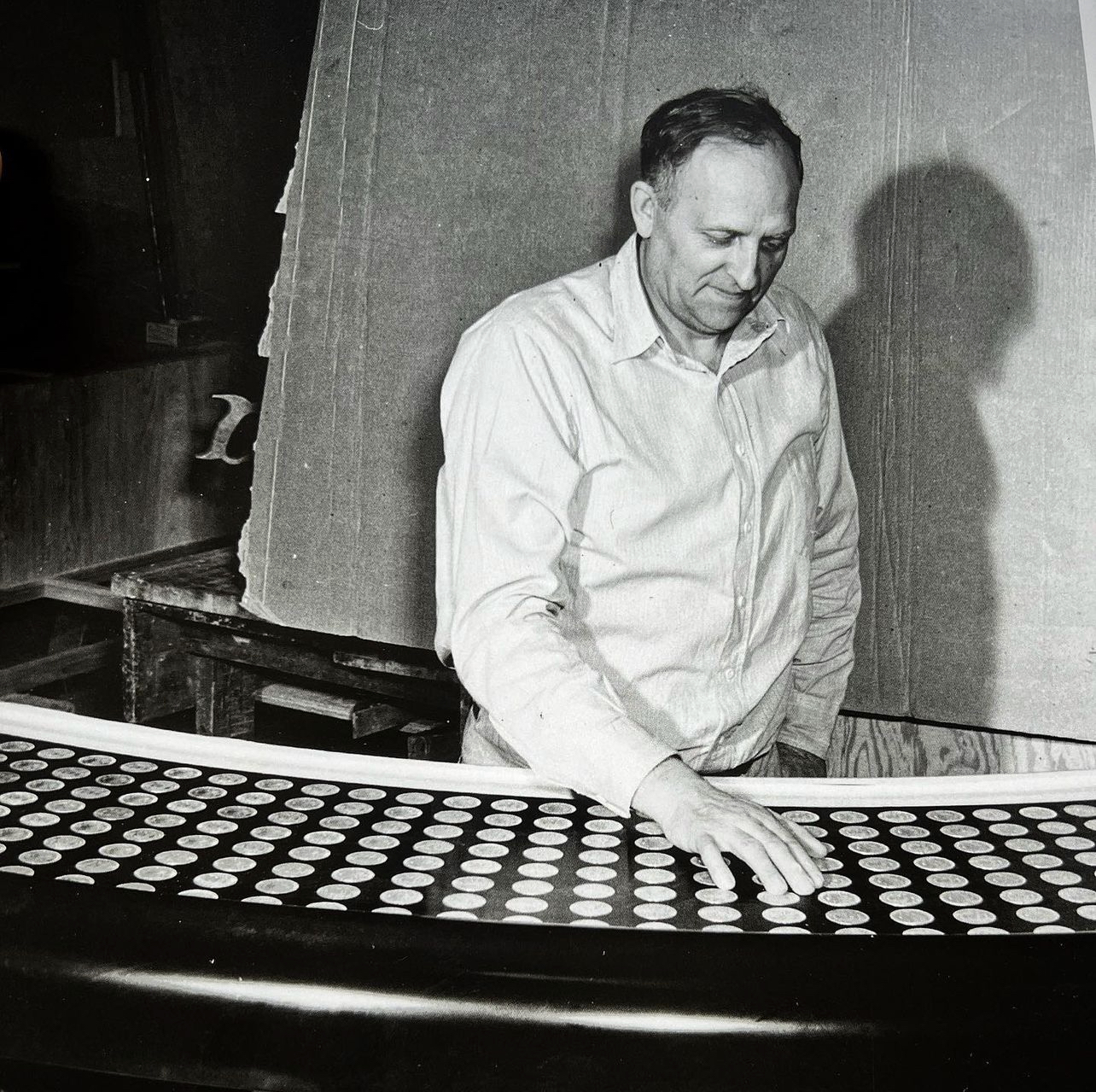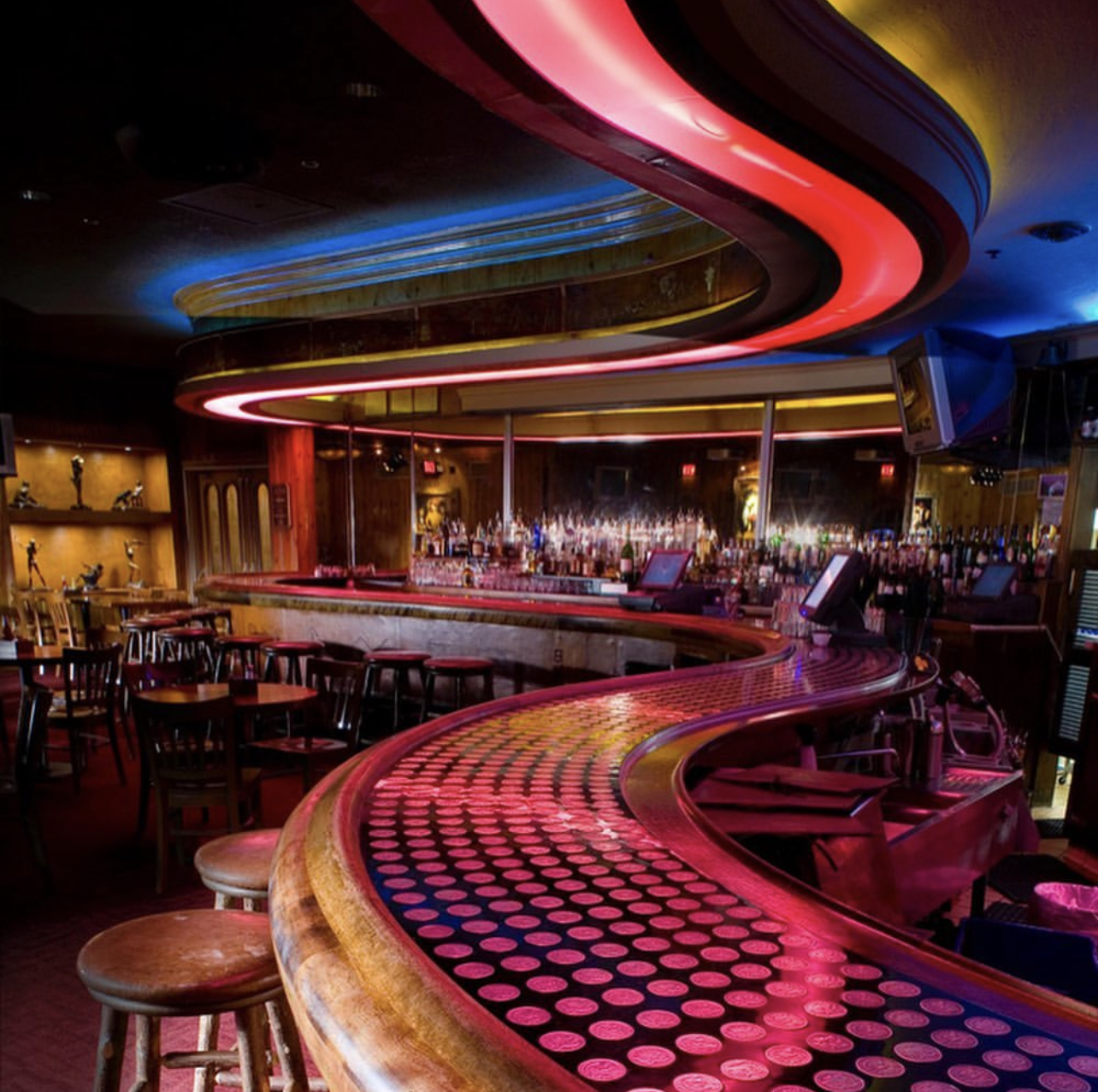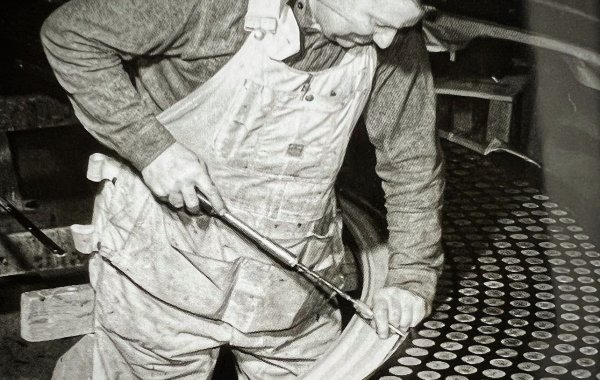 Hundreds of additional silver dollars are embedded in countless hotel elements including stained glass, black walnut surfaces and custom furniture throughout the building.
"Meet Me At The Wort"
To purchase a full copy of "Meet Me At The Wort" follow the link below or stop The Mercantile inside The Wort Hotel and purchase a copy.
Here is an additional excerpt from the book regarding the top's roots:
"In the spring of 1941 John and myself had a livery stable in the town of Jackson where the Wort Hotel now is, and so we decided we would tear the livery stable down and that Jackson needed a first-class hotel. So, we had very little money at the time, but we managed to borrow a few dollars and had enough to let the contract for this hotel. So we opened it in September of '41 and then the war broke out with Japan in December and it looked very dark for us because they were starting to ration gasoline and we were quite discouraged, but nevertheless we couldn't do nothing but go ahead with our project. But we were very fortunate in that people could get gasoline to get up here mostly from Utah, and Idaho. So, we weathered the storm all right on that.
So we run it two years and we decided we would remodel the place and we needed more rooms, which we, we built on a convention hall and fifteen more rooms and we decided also our bar was too small and we needed a larger bar in the place, so we had discussed many times about what type of a bar we would put in and what would fit the country, so I told John that I knew of a bar, had heard of one in Reno, Nevada that was made out of silver dollars, and that Lillian and myself would go down and look at it and see if we thought that would fit into the Wort Hotel.
Lillian and I made a trip down to Reno, Nevada and saw it and we came back and told John, that that's what we needed was a silver dollar bar. So we had some problems with the Treasury in regard to the silver dollars whether it was legal to use them. We contacted the mint in Denver, and they told us that they would make us, or not make us they had them already made new, 1921 silver dollars. So, we sent the money down for the three thousand new silver dollars, which we got, and we took them to Salt Lake City to Salt Lake Cabinet and Fixture Company with a design of the bar we wanted and would they put it together for us in their cabinet shop.
So, Mr. Fetzer who was the owner of the Salt Lake Cabinet and Fixture Company at that time said that he had some German cabinetmakers there and that they could make this silver dollar bar the way that we had it outlined. So, we gave them the contract to make it. The top of it was 46 feet and we wanted it inlaid with solid silver dollars. They decided it would take two thousand and thirty-two silver dollars to cover it, so we left that many silver dollars with them and told 'em to proceed with the job. So, they told us the way they were going to anchor them into this black Formica top so that they would be solid and almost impossible to remove them. So, they explained how they would do it: they would drill these holes a fraction smaller than the dollar and then they would shrink the silver that much with dry ice and press them in and cement 'em to wood underneath and that they would be there forever. This black Formica was the same thickness as the dollars that they used. It came up in three sections, the bar and the back bar. It was made in three sections, and they trucked it up and installed it." - Jess Wort, from a 1971 interview with Josephine Fabian
You May Also Enjoy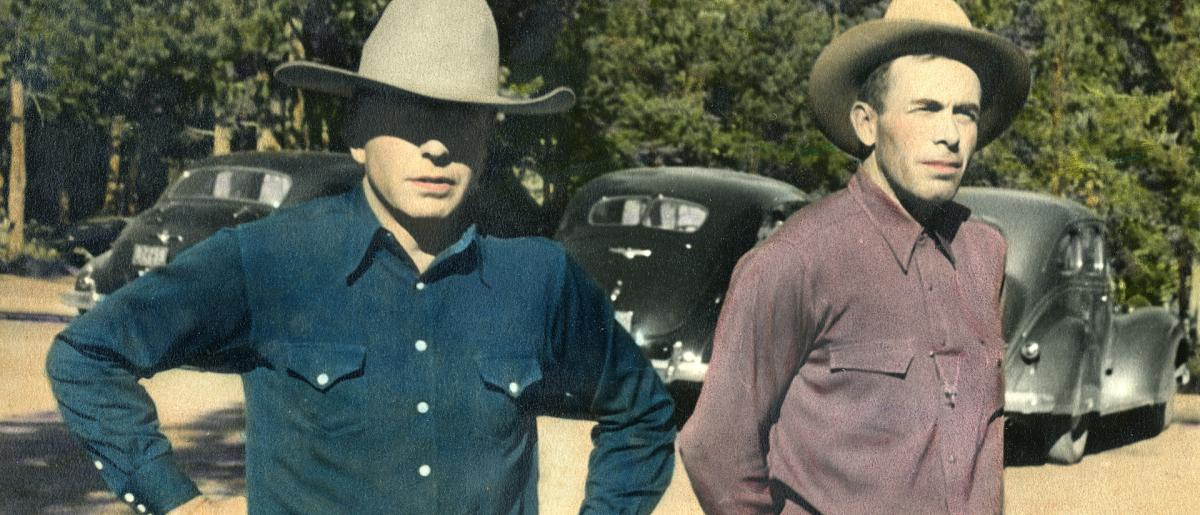 The inspiration for The Wort Hotel originated with Charles J. Wort, a homesteader who arrived in Jackson Hole in 1893.
More Info