Special New Year's Eve Dinner Menu
In addition to our regular dinner menu, The Silver Dollar Bar & Grill will be serving a special New Year's Eve menu. Dinner service is available from 5:30-10pm. Please call 307-732-3939 to make your reservation.
Torchlight Parade and Fireworks
Both ski resorts celebrate the New Year with torchlight parades and fireworks on December 31, 2018.
Jackson Hole Mountain Resort's Torchlight Parade begins at 6 pm and will be immediately followed by fireworks.
If you are staying in town, Snow King Mountain's torchlight parade and firework show is a convenient option for you. Participants can gather at 6:45 in the Snow King Lodge Room and the chairlift will being loading at 7pm.
New Year's Eve Celebration
The Silver Dollar Showroom will be the place to be to ring in the New Year with all of your friends and loved ones. Join us for our New Year's Eve Celebration from 8pm until midnight. Dirt Road Band, will be performing all night up until the final countdown. The Silver Dollar Bar will provide party favors so get there early. This event is free to the community.
New Year's Day Buffet
The Silver Dollar Bar & Grill will be serving a New Year's Day buffet from 10am-2pm. The buffet will consist of all your brunch favorites and will also have $6 Bloody Marys and $6 Mimosas so you can properly recuperate from the previous night's festivities. It will be $15 for adults and $7 for kids 12 and under. Please call to make a reservation 307-732-3939.
Begin your new year's resolutions early and save money on your ski vacation when you book with The Wort Hotel. Please click here for more information.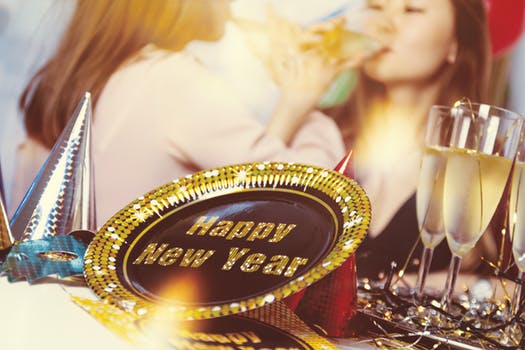 Wherever you find yourself on January 1, 2019, we wish you a New Year full of happiness and adventure!