Are you planning a trip to Jackson this Labor Day? Here is a detailed itinerary you can follow to get the most out of your holiday weekend.
FRIDAY
Check out "Seven Brides For Seven Brothers" at Jackson Hole Playhouse. The Jackson Hole Playhouse is a live dinner and show located in Jackson's oldest building. This show is a family friendly rowdy musical comedy with entertainment for the whole family. This fully staged production will have you laughing your boots off, clapping for the singing, and stomping your feet for the dancing! They are open Monday-Saturday with dinner starting at 6pm and the show starting at 8pm.
SATURDAY
Make plan to attend the Jackson Hole Farmers Market on the Town Square from 8am to 12 noon. While you are at the market be sure to meet the farmers and vendors who have all worked hard to bring you fresh locally grown products every Saturday morning throughout the summer. We have a great variety of vendors participating and selling fresh produce, herbs, fresh baked breads, homemade pies, home baked goods, locally raised beef, cheese, honey, flowers and much more.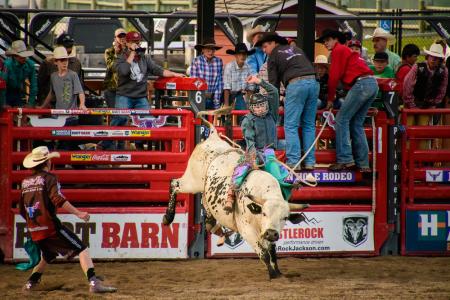 After visiting the Farmer's Market, head out to Grand Teton National Park for an afternoon hike. September is a great time to go hiking due to slightly cooler temperatures and more active wildlife. The Wort would be happy to set up a guided trip or offer recomendations on our favorite trails in the area.
While in Jackson, you cannot miss the Town Square Shoot-Out. Join the actors of the Playhouse as they continue America's longest running shoot out. This historic shoot out is filled with singing, dancing, laughs, and gun fighting! Event takes place on the Town Square, Monday-Saturday at 6pm.
Labor Day weekend also marks the end of the rodeo season in Jackson Hole. The last show is Saturday, September 4th starting at 8pm. These are real cowboys and girls who are competing for cash money, so their last weekend to compete promises to see some of the best performances of the season.
SUNDAY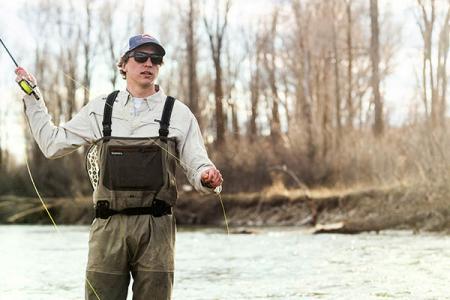 It is your holiday weekend, relax. Sleep in and go to brunch at Silver Dollar Grill located in The Wort Hotel for the "only in Jackson Hole" breakfast specialties. Located less than one block from the Town Square this is a great opportunity for people watching and absorbing the western downtown area.
Many anglers say September is the best month to fish in the valley. Schedule a fishing guide and spend the rest of the afternoon catching our famous Fine Spotted Cutthroat Trout. For help booking a guide, please contact our concierge- conceriege@worthotel.com.
Heading to Jax for a girls' weekend? Check out our suggested itineraries here.