Last year, Jackson Hole, WY was named "Best Western Art Destination".
Each September, the best Western, wildlife, and landscape artists converge in Jackson, WY where local galleries and venues host over 50 art events in 12 days.The 2023 Jackson Hole Fall Arts Festival is September 6th - 17th. In it's 39th year, The Fall Arts Festival is the premier art festival of the Rocky Mountain West. Nationally and internationally-recognized artists will be featured throughout Jackson's galleries in exhibits and curated shows and sales during the 39th annual Fall Arts Festival. View the full schedule of shows and events here.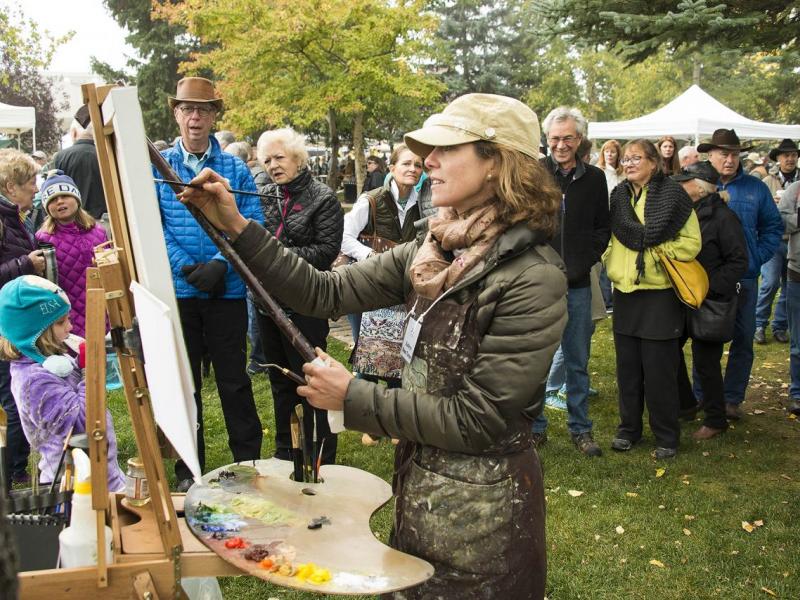 Schedule of Events
Wednesday, September 6th:
Wine Down Wednesday & Wind Up for Fall Arts: 5-7pm, The Wort Hotel.

Tickets are on sale now! Get them here.
Thursday, September 7th:
Western Design Conference Preview Party: 6-10pm, Snow King Center.
Friday, September 8th:
​Western Design Conference: 10am-5pm, Snow King Event Center.
Palates & Palettes Free Gallery Walk: 5-7pm, Jackson Galleries. Free gallery walk.
Saturday, September 9th:
Western Visions Exhibit Opening: 10am-5pm, National Museum of Wildlife Art.
Western Design Conference: 10am-5pm, Snow King Event Center.
Sunday, September 10th:
Arts on the Green: 10am-6pm, Center for the Arts Lawn.
Western Design Conference: 10am-5pm, Snow King Event Center.
Monday, September 11th: Gallery Events
Tuesday, September 12th: Gallery Events
Wednesday, September 13th: Westbank Art Gallery tour and Gallery Events
Thursday, September 14th:
Western Visions Show + Sale with Live Auction: 5-9:30pm National Museum of Wildlife Art.
7th Annual Mark Eberhard Show + Sale: Astoria Fine Art.
Westbank Art Gallery Tour.
Gallery Events
Friday, September 15th:
Showcase of Homes: 10 - 4 pm.
Jackson Hole Art Auction: 12pm, Center for the Arts.
"Afternoon with the Artist" with featured artist Ewoud De Groot: 3 - 5 pm, Astoria Fine Arts.
QuickDraw Artist Reception: 5 - 7 pm, Town Square.
2023 Featured Artist: Ewoud De Groot of Astoria Fine Art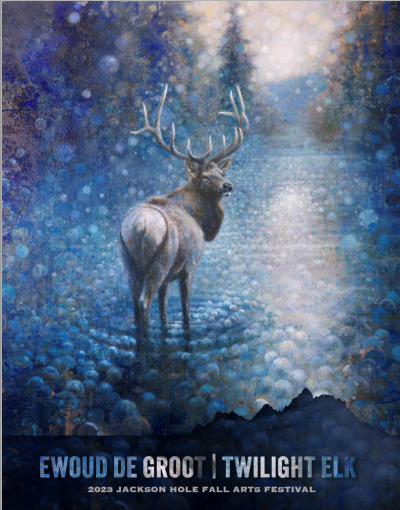 For Ewoud de Groot, a Dutch wildlife painter living in Egmond aan Zee, Holland, a good painting explores more than one plane simultaneously.
"To me, as an artist, producing a good painting is about exploring all the different facets of composition, colour and technique and not just reproducing an image in a photorealistic way. Although I consider myself a figurative painter, I always try to find that essential balance and tension between the more abstract background and the realism of the subject(s). In a way you could say that I am on the frontier between figurative and non-figurative, or the traditional and the modern," the artist described his work.
de Groot strives to find both a balance and tension between the representational and the abstract, the traditional and the contemporary. For the artist, painting wildlife is not an exercise in rendering all the painstaking details. Instead, it is an ongoing experiment of composition, color, and technique, concerned with conveying a sense of mood and atmosphere found in the natural world.
Ewoud de Groot lives and works in Egmond aan Zee, a coastal village in the Northern Netherlands. After receiving a degree in illustration and painting from the Minerva Academy of Art, he began illustrating nature books for a period before pursuing painting full-time in 1999. Today, de Groot is recognized as a rising star in wildlife painting, bringing a truly unique perspective to the genre.
de Groot is the 2023 Fall Arts Festival featured artist and his selected painting, 'Twilight Elk' will be on display at The Cloudveil until it hits the famous auction block during the 2023 Quickdraw. This year's Fall Arts Festival will be held on September 6-17. de Groot will also be showing a new body of works at Astoria Fine Art on the Town Square.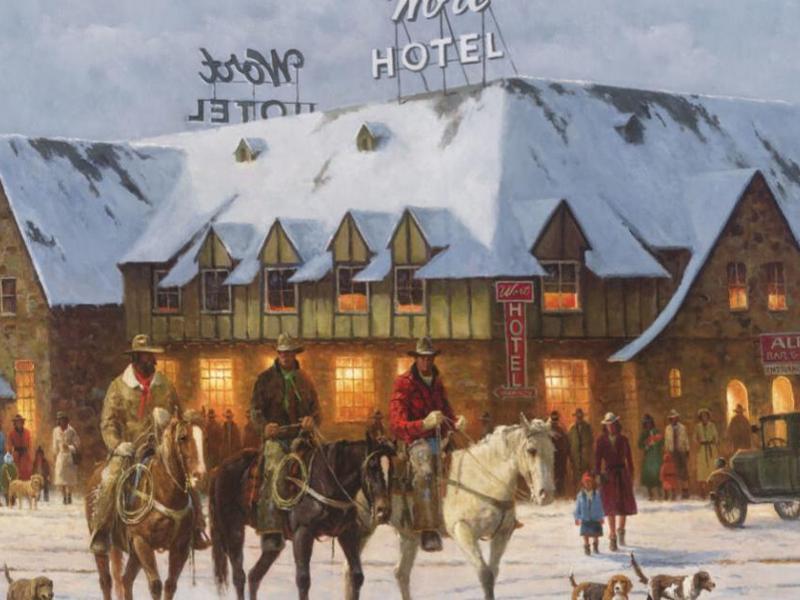 Why Stay with the Wort
If you attend the Fall Arts Festival, The Wort is the best lodging option around. Aside from hosting the kick off event to Fall Arts Festival, Wine Down Wednesday & WIne Up for Fall Arts, The Wort is steps away from the finest art galleries, restaurants, and shopping. Also, what better place to stay than at the historic hotel featured as the 2022 Festival painting? Forbes Travel Guide recommends The Wort Hotel during September because of its proximity to all of the festival activities and local art galleries. To see what else Jackson Hole has to offer in the fall, click here.