Back to regular programming
For 78 days, construction crews worked around the clock to ensure the project would reach completion on time. Renovations included a full runway reconstruction and terminal upgrades.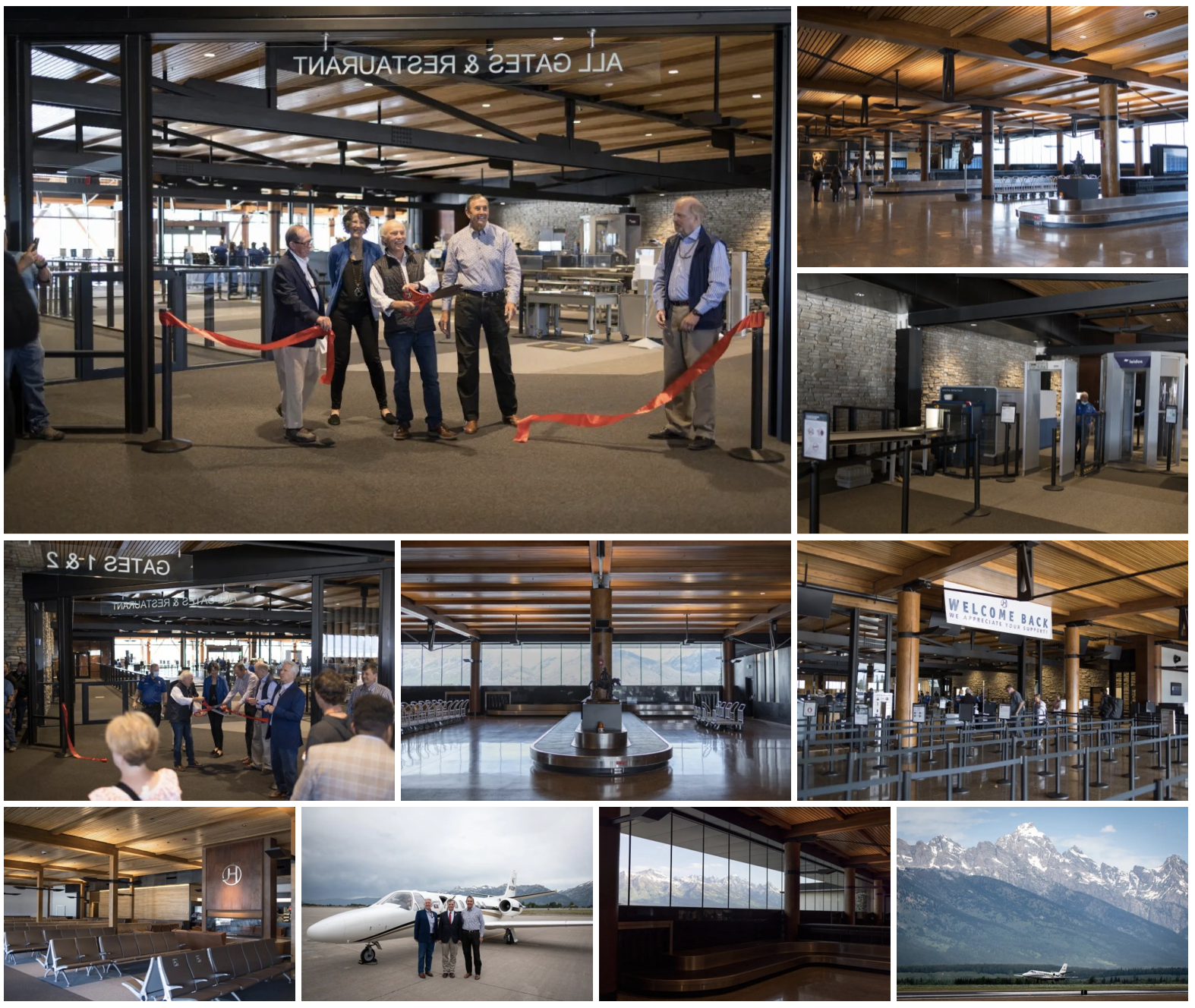 Pictured above, the Jackson Hole Airport Board, construction workers and community members gathered for a ribbon cutting ceremony to celebrate the airport's reopening. Even Wyoming Governor Gordon flew in to mark the occasion.
Jim Elwood, Executive Director of Jackson Hole Airport explained that the renovations to take place are crucial and necessary. The last time significant renovations were made to JH Airport were in 1970.
In June at the ribbon cutting, Jackson Hole Airport Board President, Bob McLaurin said, "With the incredible help of airport staff, contractors and our local partners, we are delighted to reopen the airport on time and on budget."
While the runway is the biggest change at the airport, people will also find a new security screening area as well as higher ceilings that will provide a more welcoming feeling moving through security. There are also efforts underway to redo the restaurant section of the airport to make it more accessible terminal as well as adding additional boarding gates. For more specific updates on these other projects vist Project Updates Here.
Renovations at the airport also included designing drain systems to collect water off the runway and other hard surfaces, such as the apron where planes park. The water is then filtered, with heavy metals pulled out before releasing it, Elwood said. "It fits into the airports sustainability efforts."
"I'm really proud of the direction the airport is taking," Elwood said. "We are respectful of being in a national park and of the values the community has to the environment to act as good stewards. It is above and beyond what airports do, and above and beyond any regulatory responsibility. And the reason the (airport) board felt strongly about doing this was the location of the airport. It's in a very special place in the Greater Yellowstone Ecosystem and there was just an expectation we needed to set the bar very high and to do all that we can reasonably do to lower the environmental footprint on the area and in this very special place."
For more information, please visit any of these resources below:
Jackson Hole Airport Wesite, Instagram, or Facebook.
State parks, unique attractions and outdoor recreation opportunities.
Most recent information about Yellowstone.