Jackson Hole Mountain Resort is consistently ranked as a top ski destination in North America. If you're planning a trip to ski Jackson Hole, The Wort Hotel is an excellent place to stay. Convenient to the slopes and historic downtown Jackson, The Wort Hotel features countless amenities for skiers and snowboarders to fully enjoy their time on the mountain. Here are the top reasons to stay with us for your ski vacation:
1. Hot Breakfast at The Silver Dollar Grill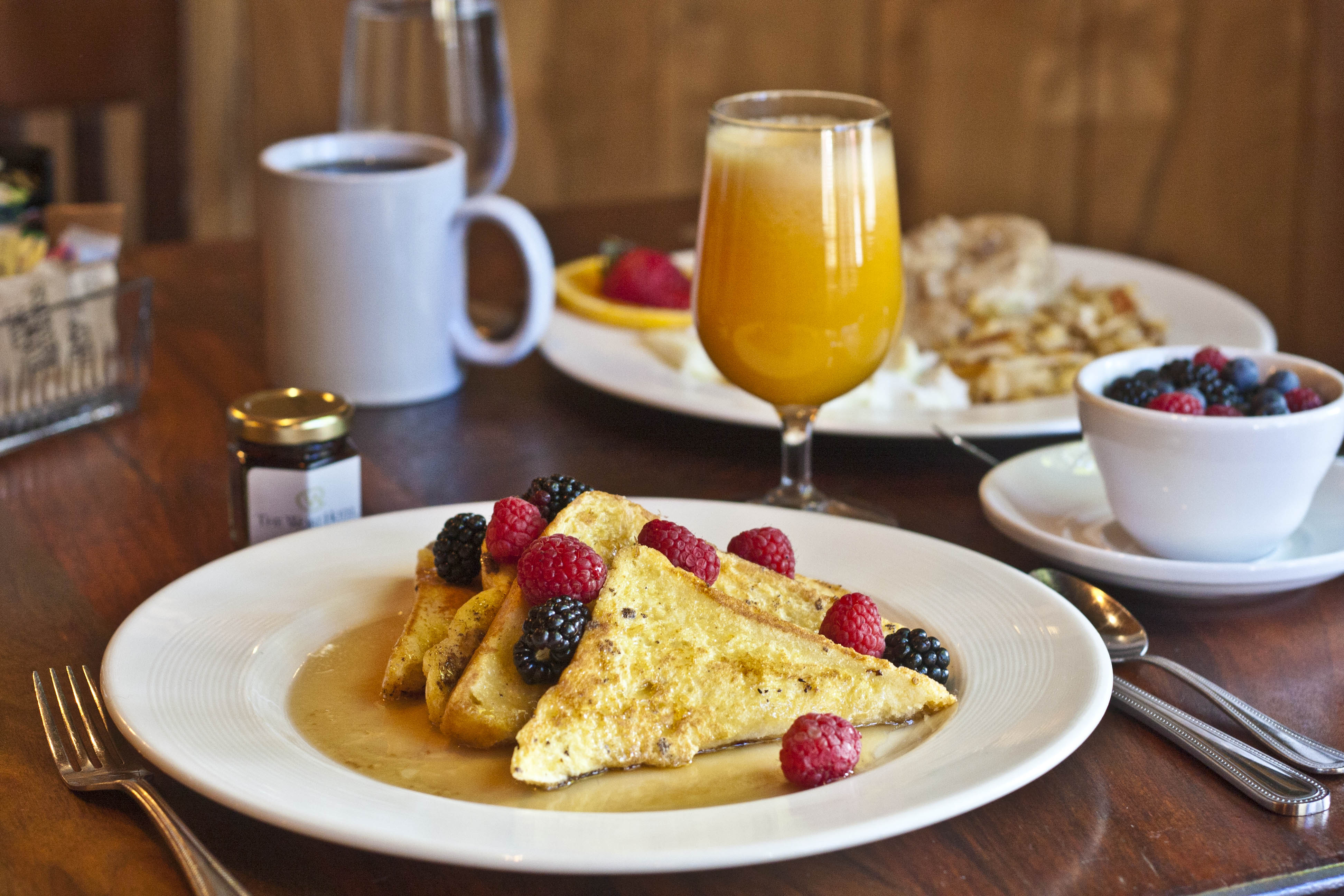 A good breakfast will give you the energy to tackle your turns on the mountain! The Silver Dollar Grill serves up hot, delicious breakfast beginning at 7 a.m. Choose from sizzling skillets, build-your-own omelets, pancakes and caramel-drizzled French toast, and more. This is the perfect way to start your day. Click here to view the menu!
2. Complimentary Winter Services & Amenities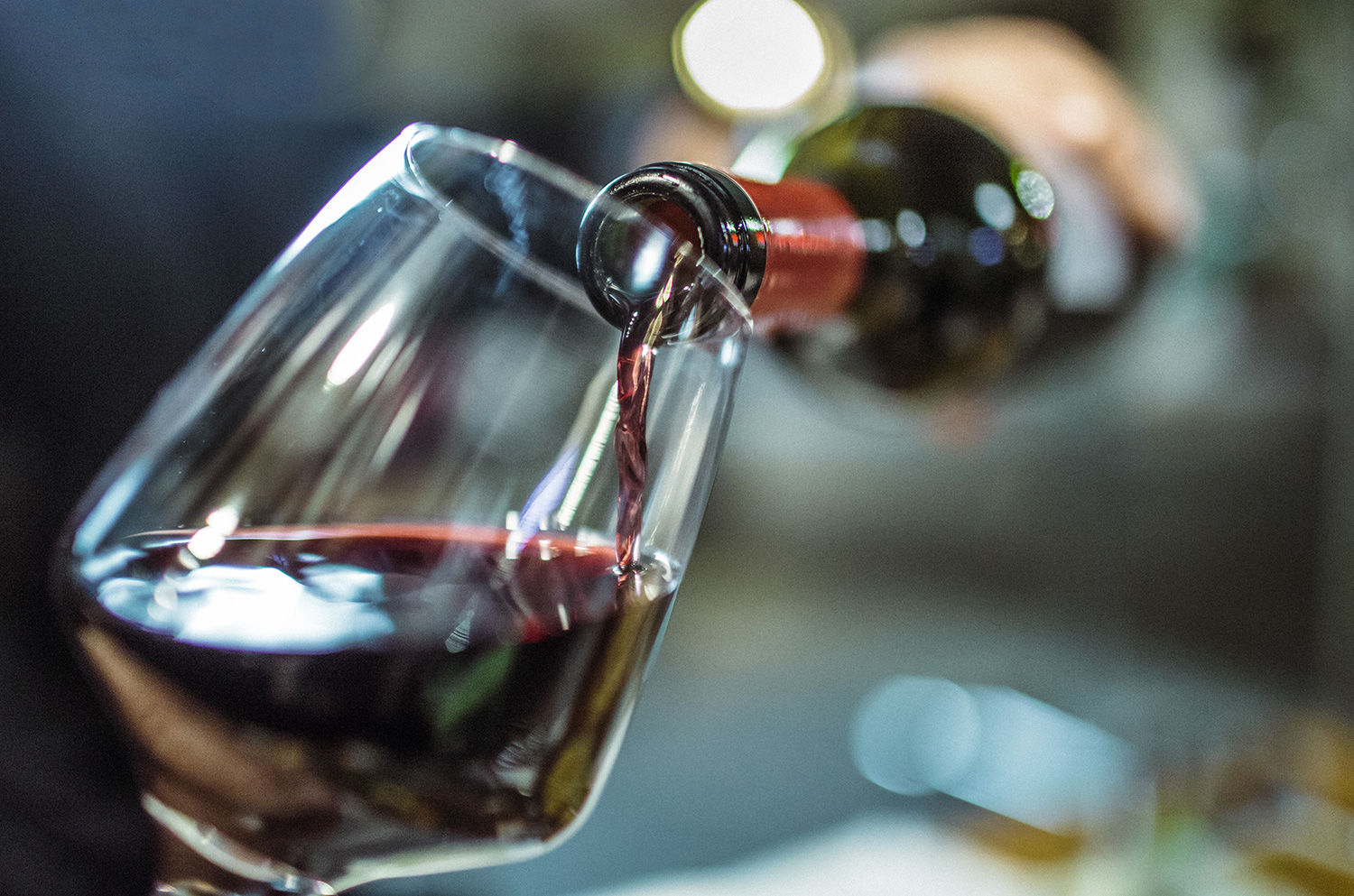 Your winter stay at The Wort Hotel includes access to our concierge services. Our staff are passionate about helping guests have the best possible vacation experience in Jackson Hole, and they can help you with all the details of your travel itinerary. They can assist you with dining reservations, and arrange other winter activities besides skiing such as cultural events, tours, and snowy wildlife expeditions.
That's not all! Your stay at the Wort comes with a number of complimentary ski services.
Private ski shuttle: During ski season, our complimentary private shuttle whisks skiers to Jackson Hole Mountain Resort, and back to the hotel. The shuttle departs the hotel daily at 8:00 a.m. and 10:00 a.m. for drop-off at Jackson Hole Mountain Resort's Aerial Tram, returning at 3:00 p.m. and 5:00 p.m.
Private ski fitting: If you are renting equipment, we can organize a private ski fitting on the hotel premises to make equipment selection as convenient and comfortable as possible.
Ski valet services: Take advantage of our ski valet services at the end of each day, too. Our staff will meet you at the door and store your equipment so that you can begin enjoying your après ski activities. We'll return your equipment to you in the morning as you depart, so you are ready for the next day!
Daily après ski refreshments: Enjoy The Wort Hotel's daily après ski refreshments from 4 - 6 pm in the upper lobby. Snack on cookies, hot cocoa, and cider by a toasty fire.
Manager receptions: On Thursdays, we host a Manager's Reception from 5 - 6 pm with complimentary wine and cheese - this is a great way to mingle with guests and meet the hotel staff.
3. Jackson Hole Mountain Resort Has the Snow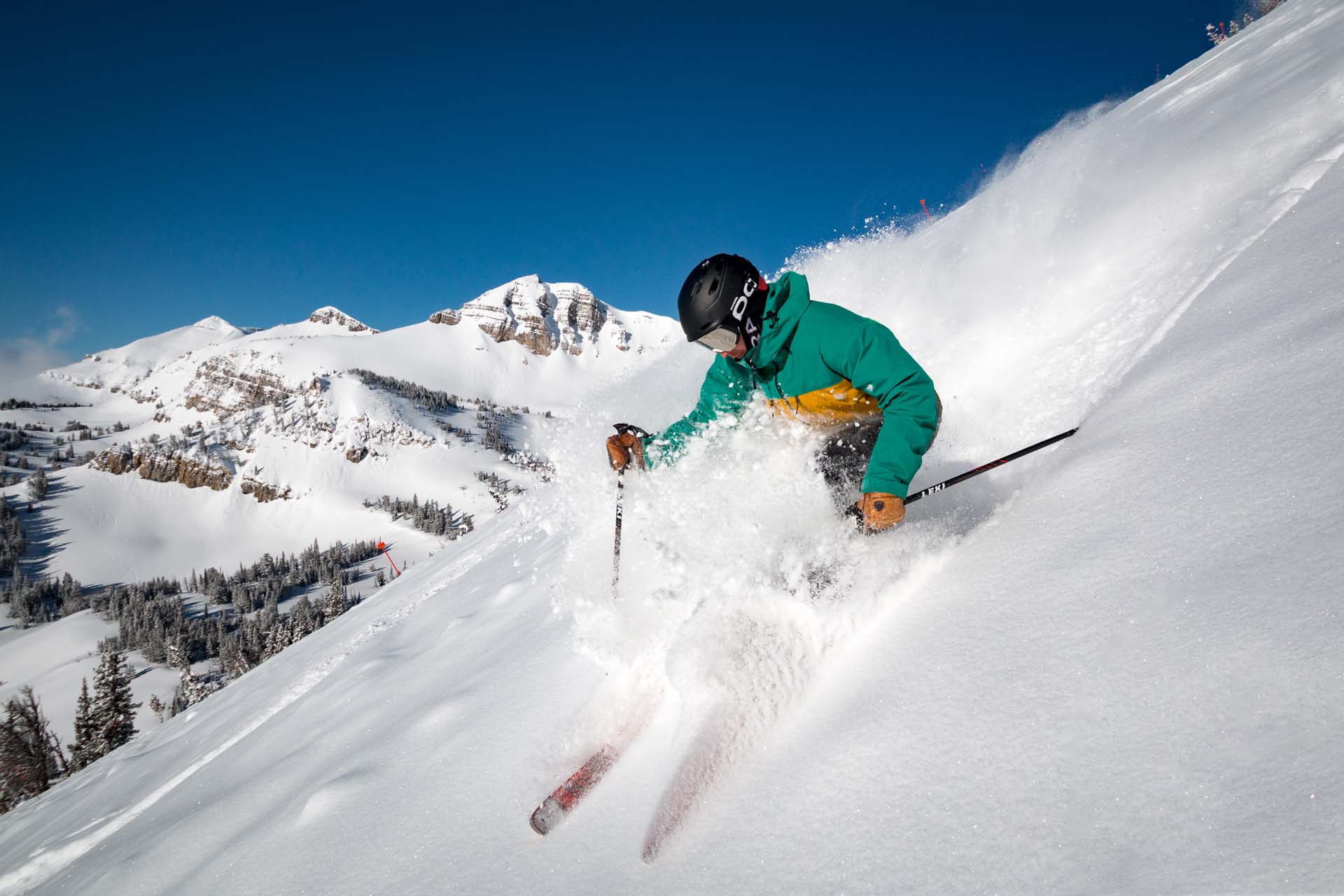 Jackson Hole Mountain Resort averages 458" of snow each year! The mountain has perfectly machine-groomed snow with some powder stashes hiding out in the trees. For the 2022-2023 season, JHMR announced Daily mountain capacity will be managed once again this winter to elevate the guest experience. Advance purchase of lift tickets and ski lessons is recommended to secure access to this products for your dates.
Check out the new Thunder Chair, we can't wait for you to take rides on it this winter. It's a massive feat to put in a new lift, this icon of Jackson Hole Mountain Resort will operate as usual for the upcoming winter 2022/23 season. The new Thunder is a high-speed quad-chair contour load and unload that will transport skiers and riders up the mountain at twice the speed as the old Thunder and continue to access 1,454 vertical feet of prime terrain. Installing this new lift means less time waiting in line and more time on-snow!
4. Live Music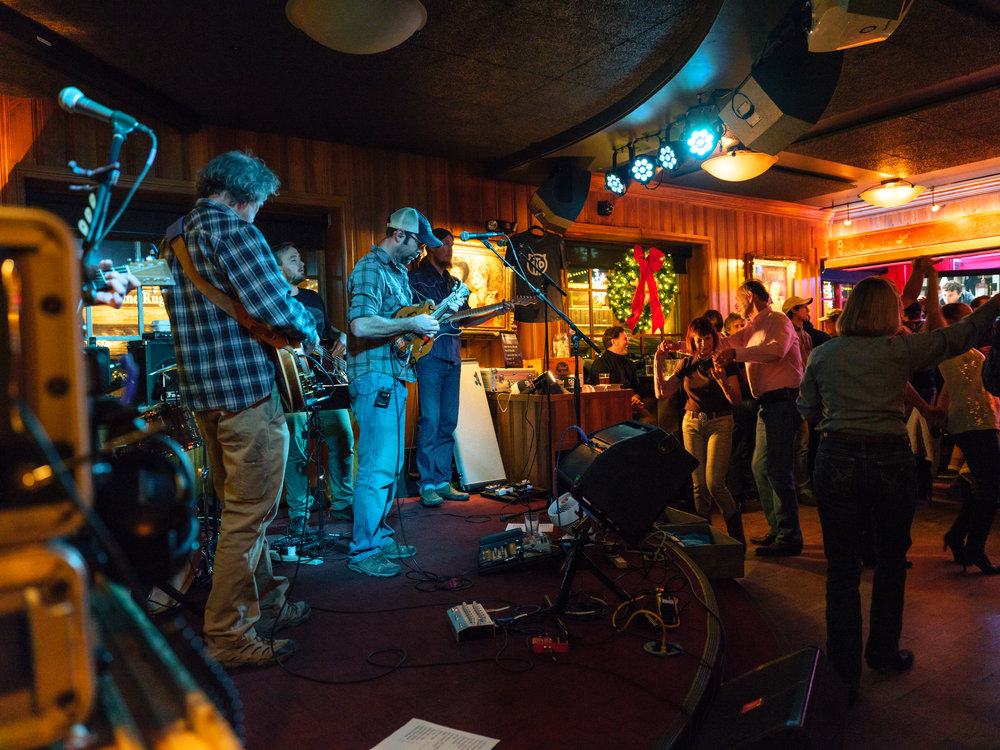 With the winter season comes lively entertainment from our talented local and regional performers. Step inside The Silver Dollar Showroom, located inside The Wort Hotel, for a western-themed music scene like no other. If you are looking to get out of the hotel, visit our sister bar, The Million Dollar Cowboy Bar. They are located right on the town square and provide live music as well. All Wort Hotel guests receive free entry into the Cowboy Bar.
Click here to learn more about deals and vacation packages at The Wort Hotel.
Wondering which type of room at The Wort is right for you? Check out our blog post.